What goes into Our Bathroom Accessories
Every Detail Considered
LIQUIDRed's team of designers have set themselves a modest, unassuming goal in their day-to-day lives: Design Perfection.
Wonder-Mount
Wobbly, loose or hanging-on-for-dear-life bathroom accessories will soon be a thing of the past with our unique, patented mounting system, the Wonder-Mount. (SA Patent 2016/02563)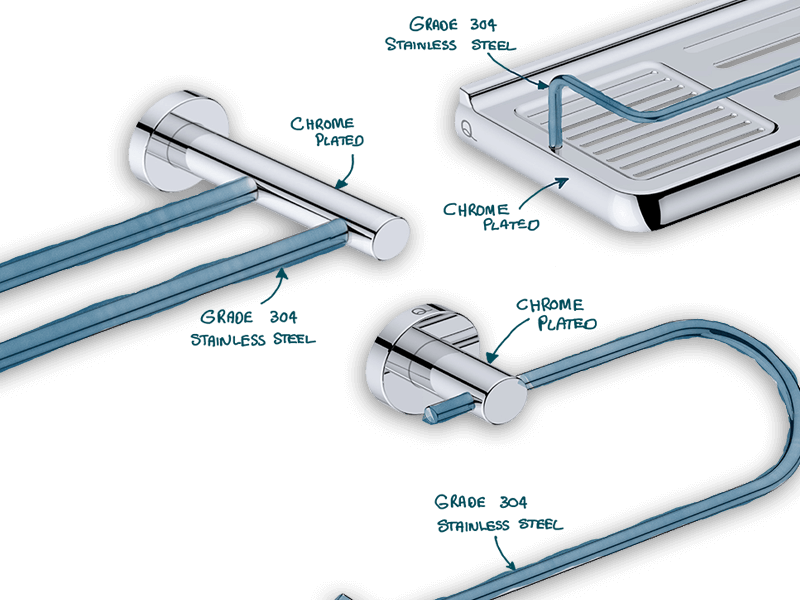 Our Material
LIQUIDRed accessories are Chrome plated Zinc-Alloy, but the hard-wearing parts are strategically forged from GRADE 304 Stainless Steel to improve longevity.